PRODUCTS
DURASTILL has water distillation units for home, offices, restaurants and businesses. Choose the system that is the best for you.
Model 46C/4 - COUNTERTOP CHAMPION - for home use
Model 4640 - DELUXE SYSTEM - for home and office use
Model 4696 - HIGH CAPACITY SYSTEM - for small offices, businesses, restaurants
Model 4280 - HIGH DEMAND SYSTEM - for commercial and light industrial uses
Remote Faucet System - CONVENIENT SYSTEM - for distilled water at your fingertips
110V also available
DURASTILL - MADE WITH PRIDE IN THE U.S.A.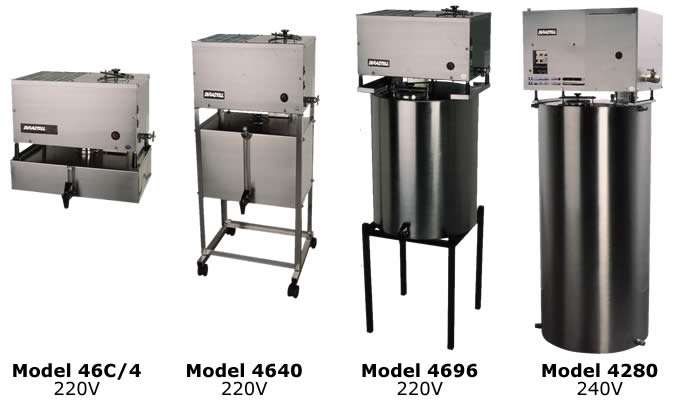 © 2001-2008 Durastill Export, Inc. All rights reserved.